Three Rivers Parks operates many of the wonderful recreation areas you probably have enjoyed for years. Places like Lake Independence, Elm Creek, or Baker Park to name only a few. The park system itself is a little-known jewel operating across the Twin Cities. Their parks can be found in Ramsey, Scott, and Hennepin counties. The Park District Natural Resources Management department is responsible for restoring and protecting resources—such as native plant communities, wildlife diversity, and water quality. Their charter allows no more than 20% of the parks can be actively used leaving at least 80 percent restored or returned to their natural state. This charter also brings about our opportunity to get in touch with nature in as pristine a condition as possible.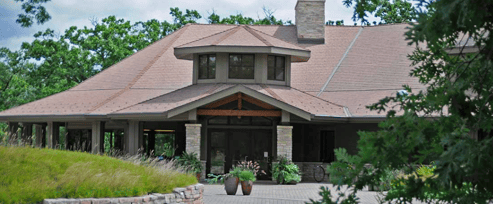 As a potential visitor to their parks, you may enjoy using their Three Rivers Parks is their website. It is wonderfully laid out and if you take your time you can find helpful information to make a senior's trip to the park more enjoyable. For instance, Baker Park on the shores of Lake Independence has a variety of trails, restrooms, a fishing pier, and other senior-friendly activities that can be scoped out prior to visiting the park. The map offers a great look at what they have to offer and the various facilities that are available.
Silverwood Park
Silverwood Park is one of the gems in the Three Rivers Park system. As the Park website states "Got a want-to-do attitude? You've come to the right place. From biking to boating, from swimming to skiing, there's something fun for everyone, no matter the season." One of the places seniors may wish to consider is this park for both accessibility as well as interesting curiosities. The park has a one-mile paved trail that has an eclectic collection of outdoor sculptures along with poetry stops to engage your creative mind as you meander along the trail. Wheelchairs are available at Silverwood on a limited basis–call ahead. You can also visit the visitors center and get a more in-depth perspective of what Silverwood has to offer. The visitors center has a nice cafe along with staff to fill you in on other activities. Silverwood is located just a few minutes outside of Minneapolis in St. Anthony on the shores of Silver Lake and is a great half-day adventure. If you have more questions about what to expect at Silverwood take a look at this flyover.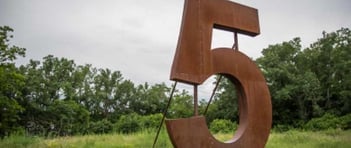 Loving Nature
If you love nature and want to learn more about the world around you, try the podcasts supported by Three River Parks. The podcasts are called the Wandering Naturalist and the podcasters travel from park to park and discuss the stories of the past, nature in our present, and how they have shaped our parks. It can be a nice way to prepare for a park adventure or spend some time during a rainy or snowy day. For instance, some of the parks were used by organizations like the Red Cross to get people out of the city and into open areas during times like the pandemic we just went through, in this case they may have been avoiding spreading TB. The parks have long been a place to enjoy and embrace nature.
Adaptive Services
According to Kimi Aisawa Romportl a Naturalist at the park, "we have a specific staff member that oversees all adaptations for all the parks and helps with equipment and any specific accommodations that an individual might need. The park calls them inclusion services for people with disabilities who want to participate in general recreation and education programs. These services can help people with mobility issues that want to enjoy time on the beach, try an adaptive kayak, or an off-road handcycle. For instance, in May you could Explore the 2.2-mile adapted paved trail built specifically to accommodate wider and more stable arm-powered bikes. Learn about lessons, a riding club, and races. This program is entirely outdoors. Reservations are required two days prior. For some seniors with good upper body strength, this could give back some mobility and freedom while getting exercise. (Always check with your doctor prior to trying a new exercise program.)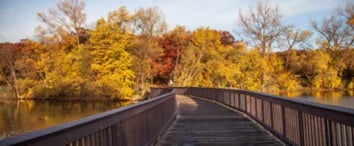 Visiting the Parks
There are no fees for individuals using Three Rivers Parks and no charge for parking. There are fees for use of some of the equipment and if plan on doing it often you can purchase a one-year pass that allows you to use the equipment at no additional charge. Three Rivers has attempted to exceed all ADA requirements whenever possible in their parks.
Three Parks are a great addition to any family's plan to help get your senior loved ones out into nature!