It seems a little odd that a month has been set aside for mental health awareness. Actually, we should always be aware of our own mental health situation. We may also have loved ones that we may want to watch out for as well. Let's take a look at some of the things we should think about regarding our mental health.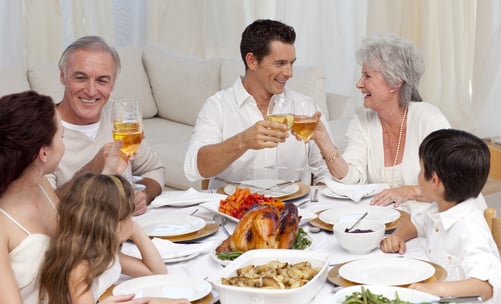 Healthy Eating

Eating for brain health is one of the ways seniors can keep their mind sharper longer and be able to take advantage of each day. Luckily there are plenty of foods that can help improve brain health and memory for older adults, including

🐟 Fish & lean meats
🥬 Leafy greens
🥛 Low-fat dairy
🥑 Healthy fats
🌿 Herbs & spices

No matter our age, eating food that nourishes us is important for our bodies, minds, and quality of life. But as our bodies change with age, so does what we need to stay healthy. For example, seniors may need fewer calories, but they still need plenty of nutrition.
Here are a few ways seniors can improve their nutrition:

Increase protein & fiber intake

Add whole grains

Keep bones strong with calcium

Stay hydrated
Our Changing Diet
Dietary needs evolve as people age and seniors need to know how to manage those changes to maintain physical health and wellness. Older adults need to take an active role in shaping their diet and nutrition habits to ensure more energy, better disease prevention, and quality of life.
Seniors should consult their physicians to discuss their individual needs. Healthcare professionals can also help seniors and their families create and implement healthy eating plans.

These plans often include
Increased protein and fiber intake. Protein and fiber are important nutrients for seniors. Foods high in fiber can help maintain healthy digestive systems as we age, and increasing protein intake can help seniors increase or maintain energy and strength.
Whole grains have multiple benefits. Whole grains are also fiber-rich foods that not only aid the digestive process but promote healthy hearts for seniors. Cereal, rice, and bread made with whole grains can easily be found at any grocery store and provide several serving choices to meet recommended daily requirements.
Calcium is a key component in maintaining bone strength. Calcium can help prevent osteoporosis, especially when calcium intake is consistent. Preventing osteoporosis is critical for seniors – especially those that are at risk for falls.
Hydration is critical at any age. Physical changes that occur with age make hydration even more important for older adults. For those that are less inclined to drink water, there are alternatives – milk, juice, and broth are all hydrating liquids, and there are hydrating foods including watermelon, cucumbers, and grapes.
When it's Hard to Eat Right

If engaging in good eating habits is a struggle, there are steps seniors can take to ensure that they are getting proper nutrition. In addition to consulting a physician about diet or health concerns they might have, they can also try the following tactics to get back on the right track:
Make meals a social occasion– Sharing a meal is one of the most enjoyable ways to ensure that someone is eating well. This can include making something healthy and delicious for others or reaching out to people that love to cook healthy food and offering them some company at mealtimes.

Make healthy eating fit your budget– Good food doesn't have to be expensive. A doctor or nutritionist can point patients to budget-friendly, nutritious food options. And, maintaining a healthy lifestyle saves money on medical care in the future.

Shop for healthy foods– Having a kitchen stocked with healthy snacks and meal options is one of the most important steps to maintaining a balanced diet.

Encourage people to ask for help– If someone has concerns about their ability to plan healthy meals, shop for the groceries, or if they just aren't getting the nutrition they need, tell them to ask for help! In-home caregivers, delivery services, family, friends, and medical professionals can all help older adults reach their nutrition goals.
Food and Aroma

For most of us, food is more than nutrition. The first bite of blueberry can bring back memories of summer picnics and a bite of pumpkin pie can take you back to the first Thanksgiving of married life. Because they involve all the senses, food memories and their aroma are often our strongest.

When you share the love of good food and good company with your senior loved ones you help ensure they have a diet that will nourish their mind and create memories that warm their heart.

Here is a link to find out more about how food and memories can help connect the past to the present and uplift the spirit. Everyone should take this opportunity to not just be aware of our mental health but do something about it!


Acknowledgments

National Institute on Aging
Mayo Clinic
Comfort Keepers Corporation Inc
Seniors Matter