"He'll come here because I have the most sincere pumpkin patch and he respects sincerity." -Linus
As we strive to find both family-friendly and COVID-safe places to share with our seniors, our thoughts turn to Charlie Brown and The Great Pumpkin. This is the time of year we can all go out and share some fall seasonal traditions--or start them!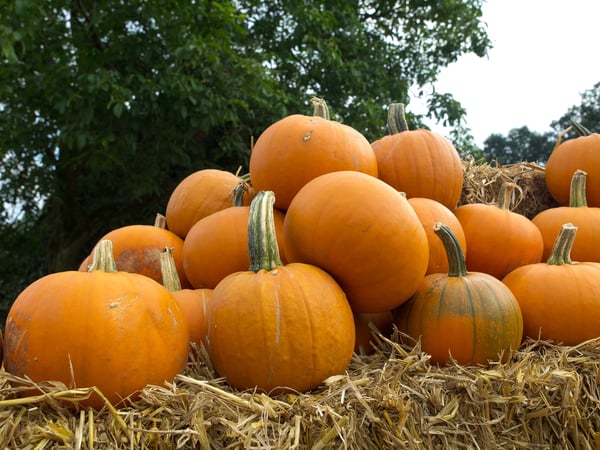 Where do we find the best Great Pumpkin patch?
There are a plethora of options available to get out and enjoy fall, pumpkins, and family in the North Metro Twin Cities. Pinehaven Farm is located in Wyoming, Minnesota and has a number of attractions open within its beautiful rural setting--they suggest planning a 3-6 hour visit. The owners believe in giving you a great experience on their farm that has been in the family since 1950. They annually travel to other pumpkin patches to get new ideas like the Singing Pirate band located next to the Pirate ship or the live exotic animal show (Not tigers--think smaller critters) included in the admission price of $9 on Wednesday and Thursday or $14 on weekends. The nice thing is all the daytime experiences are included with the price you pay at the gate! Their busiest season is fall when the Pinehaven Pumpkin Patch and Harvest Festival are coupled with an awesome haunted event--The Dead End Hayride--which is held at night and not part of the regular admission.
Pinehaven also has food for you to enjoy with a decidedly rural theme. Roasted corn, funnel cakes, popcorn or specialty fried foods from Hillbilly Bob's Fry Shack round out the offering. The restrooms are located near the entrance along with the baby changing and handwashing stations. The grounds are not paved so getting around with a walker or wheelchair would require some extra care--we've been told the ground is pretty hard packed due to the crowds so that should help.
Eveland Family Farm in Andover, Minnesota has Tuesday as senior day and is open from 1 PM to 7 PM right up to Halloween. The farm is still functioning and located right next to Andover High School with several things to enjoy. There is no cost for admission to the farm where you can go to the pumpkin patch, check out the wide variety of squash, gourds, corn stalks, and straw to do some of your own seasonal decorating, or eating at home! Perhaps the family event is decorating! Eveland farms offer hayrides for an extra cost. Enjoy an open exploration of the farm and its many inhabitants, which include llamas, alpacas, goats, pot-bellied pigs, and more.
A lovely picnic shelter is available whether you bring your own food or purchase concessions at the farm along with bathrooms.
Fall Crafting
"You're wasting your time; the Great Pumpkin is a fake!" -Peppermint Patty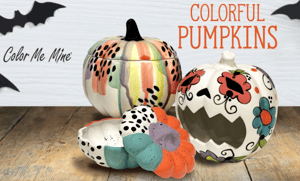 Not into the farm scene? You can create wonderful and lasting memories by painting your own ceramic pumpkin with a creative flair! Color Me Mine in Maple Grove takes reservations and walk in painters allowing adequate space to keep you COVID safe. The staff is really helpful in getting the paints and special effects you want to be painted on your own personal Great Pumpkin. They offer special events, including Halloween themes plus you can book a private party if your group is large. This truly can be a family event and they have excellent access to both painting areas, restrooms, and available ceramics.
One tradition could be to have a pumpkin (Jack-O-Lantern) with your own name on it. If you call ahead they can special order pumpkins with your name carved out of the mouth. They always have a good supply of other items on hand that you can decorate to meet your own personal fall theme.
It's fall everyone and it's time to get out there and enjoy some time with your entire families. Take grandma and grandpa by the hand and enjoy time together!
"There are three things I've learned never to discuss with people: religion, politics, and the Great Pumpkin." -Linus