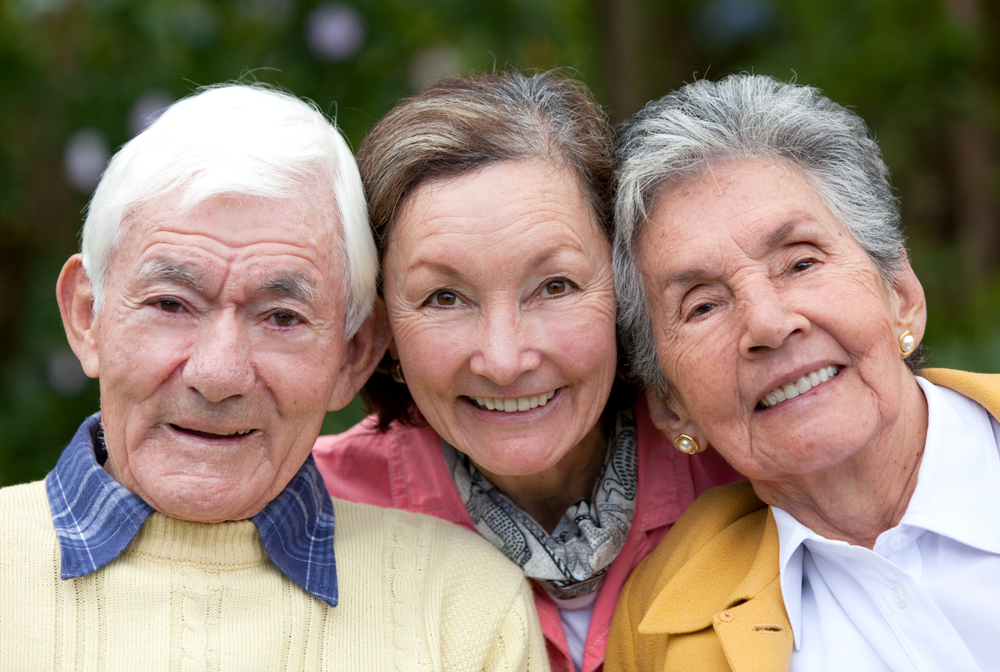 One of our primary goals at Comfort Keepers is to help people in their journey with various struggles. Alzheimer's stands out as the most frequent struggle families face with aging loved ones. The video on Five Ways to Nurture Joy for Seniors with Alzheimer's discusses some basics that may help you get through your days more joyfully. One thing is for certain, Alzheimer's is a disease that changes regularly and can prove to be challenging at many of the stages. The more you know the better off you will be. If you are just starting down the path of understanding dementia care we also created a free ebook to help you. The information includes a lot of local resources that we have come across in our home care business. You may want to share this blog with other members of your family that occasionally need help coping.
Stay Calm
Don't take your loved one's behavior personally—it's a symptom, not a choice.
To create a calm environment the Alzheimer's Association recommends removing stressors. This may involve moving the person to a safer or quieter place, or offering a security object, rest, or privacy. Try soothing rituals and limiting caffeine use. Use words like--May I help you? Do you have time to help me? You're safe here. Everything is under control. I apologize. I'm sorry that you are upset. I know it's hard. I will stay with you until you feel better.
If the agitation is sudden or unexpected back off from the stressor and ask permission; use a calm positive statement and reassure them you are trying to help them. It may sound like "John may I talk to you? Let's think about this for a minute." Slow down and offer them choices that are acceptable, often give them two good choices to choose from. Limit the stimulation at that point and seek out a pleasant event.
Keep a Schedule
Set consistent routines for meals, activities, and daily tasks to help prevent confusion.
Establish a daily routine. Some tasks, such as bathing or medical appointments, are easier when the person is most alert and refreshed. Allow some flexibility for spontaneous activities or particularly difficult days. Take your time. Anticipate that tasks may take longer than they used to and schedule more time for them. Allow time for breaks during tasks. Watch for patterns of when things tend to go awry and avoid those times for stress-inducing situations. For instance, someone with Alzheimer's may do better at the doctor right after a meal while others may do better with the meal as the goal for afterward.
Do things together
Hobbies, simple chores, and joyful activities strengthen personal connections.
Doing things together is at the core of what Comfort Keepers believes in. We train our staff to do interactive caregiving. This type of caregiving looks for things the staff can do together with the client. That same type of thought process works great for families too. Think in terms of doing it with them, not doing it for them. Often simple activities like folding clothes, holding a doll, or untangling wires can be soothing for someone with Alzheimer's.
We have also written a number of articles about going out with seniors into the community. These articles cover a wide range of topics and certainly you need to determine if they are appropriate for your loved one. We do look at things like bathrooms, moving around, and traveling to the event in case those are challenges. Here's a link to the articles--be sure to press next to see them all!
Exercise
Doctor-approved exercise is a fun way to relieve stress.
Even though your loved one may already be exhibiting Alzheimer's studies show that people who are physically active are less likely to experience a decline in their mental function. Physical activity is one of the known modifiable factors in dementia care. The activity can be as simple as walking or riding a stationary bike. The more stimulating the activity, however, the more engaging for the brain and potentially beneficial to the Alzheimer's loved one.
Being active and getting exercise helps people with Alzheimer's disease feel better. Exercise helps keep their muscles, joints, and heart in good shape. It also helps people stay at a healthy weight and have regular toilet and sleep habits. You can exercise together to make it more fun.
Communicate Mindfully
Speak in soothing, friendly tones and maintain eye contact.
Mindfulness involves developing awareness through paying attention to the unfolding of ongoing experience in the present moment, purposefully and non-judgmentally. This is especially important with Dementia sufferers as their perception of information changes often.
According to DANIEL C. POTTS MD, FAAN in the book "Finding Joy in Alzheimer's: New Hope for Caregivers." Alzheimer's and some other dementias affect one's ability to communicate with words. Not only can words become more difficult to think of and produce in speech, but also word meanings may be lost, causing all sorts of communication problems. Working with persons with Dementia requires giving them the ability to fully express themselves. It requires that you allow them to finish their own sentences and thought processes--not interrupting them by finishing things for them. Once you do this, Dementia sufferers often feel an increased sense of accomplishment.
If you are just starting down the path of understanding dementia care we also created a free ebook to help you. The information includes a lot of local resources that we have come across in our home care business.
Share your experience with others. Join ALZConnected, our online support community, and message boards, and share what response strategies have worked for you, and get more ideas from other caregivers.
Resources
Minnesota North Dakota Alzheimer's Association
Mayo Clinic
National Institute on Health
Finding Joy in Alzheimer's new hope for caregivers Marie Marley and Daniel Potts