So, you are staying in the great white north for the winter this year and want to get away and do something fun with the family. We all hope the pandemic is winding down but we might have made the decision to stay this year rather than travel to warmer areas. Here are some ideas seniors and families can do together.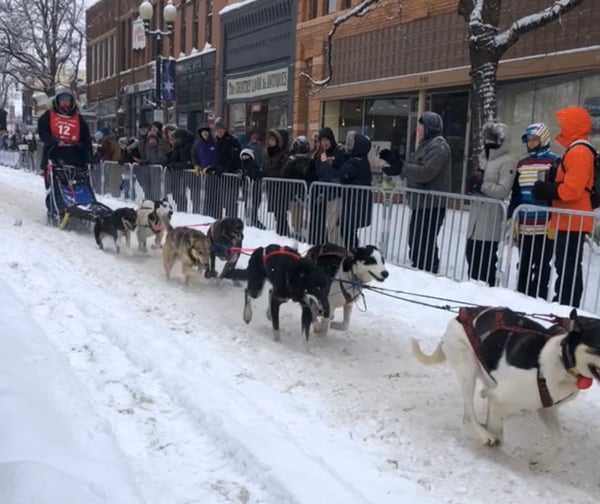 Dog Sledding: Are you crazy!?
Dog sledding may sound like a cold and lonely activity but it actually can be a family event! There are quite a few Mushers that will take you on an exciting dog sledding adventure. You can control how much or little you want as part of the adventure including having less mobile participants ride in the sled, as the musher acts as their guide. If you're motivated, you can actually take the controls to ride and run behind a pack of rowdy hounds. The Gunflint Lodge is one of the great places that offer both dog sledding and accommodations. Jenny Anderson is an award-winning outdoor adventure blogger that lives and travels our wonderful north country experiencing nature. Here is Jenny's story of her family's experience on the Gunflint Trail. The majority of businesses providing sled dog adventures are up in the arrowhead region of the state but a few are now closer to the Twin Cities like Silent Run Adventures near St. Cloud. They can provide more local options, meeting at a time and place where families can enjoy a ride with the dogs. Enjoy your options for the sledding!
Enjoy the Lights
In this COVID-crazy world, a lot of people are putting up their holiday lights to spread the joy of the season. There are major displays this year at the MN State Fairgrounds, at Lake Phalen with lights in the Park, and in Duluth. In fact, you can find lights more prevalent this year than in the past by simply driving around. Here is a website for lights near you listed by city.
The Glow Holiday Festival at the State Fair Grounds has a million lights for you to take in. One catch: this festival of lights does have a cost per car of $46 and it runs until January 3rd. But it's COVID-friendly! In Duluth, the Bentleyville Tour of Lights is also now a drive-thru and costs $10 per car and runs until December 27th. Light up the nightlife with your senior loved ones! Many of these tours also have food trucks you can stop at to fill any hungry tummies. Be sure to check these out BEFORE you go as time slots are filling up with antsy Minnesotans looking for things to do.
Ice Fishing
Ice fishing is not everyone's cup of tea but it certainly can be senior-friendly under the right circumstances. Remember when you take older guests along to winter events you need to be aware of the cold and footing conditions. If it's a snowy winter the lake might be just fine to walk on. If it's glare ice or extremely cold, extra precautions should be taken against falling, frostbite, and hypothermia. Here is another blog by Jenny Anderson about fishing on a frozen lake in Northern Minnesota for your enjoyment!
Be sure to bring the hot cocoa as you go out and about your winter adventure!