Unless you are a lover of snow and cold our early shot of winter in October may have had you dreaming of getting away. Perhaps you're thinking of taking your senior loved one with you this year--or they go on their own. What you should be concerned about this year traveling under the shroud of COVID-19.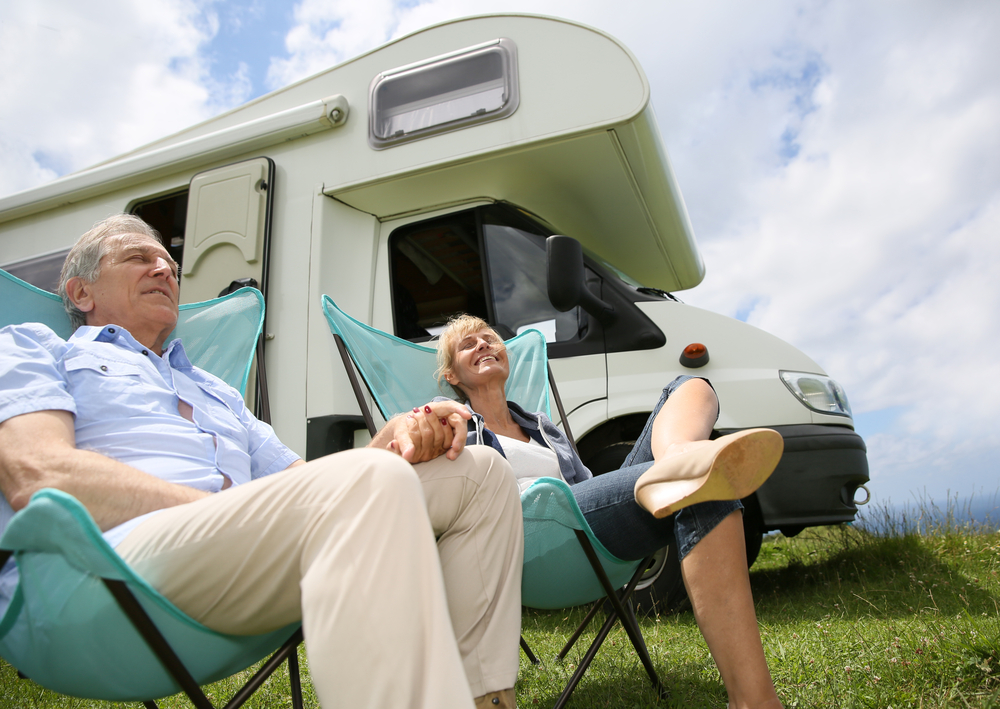 Senior Travel in the Pandemic
According to The international travel agency Virtuoso, the average retiree spends nearly $12,000 dollars a year traveling. Many of us have been avoiding travel since March, others have ventured out to see the world and how things have changed. Generally, travelers are finding fewer crowds in many areas--unless you're headed to National and State Parks that are reporting large increases. Recently the TSA reported that travel is up about 30% from the low points during March and April. Simultaneously we are hearing about an increase across most of the United States and the world on COVID cases and deaths.
So, how will it be safe to travel this winter to escape reality or the cold? First of all, if you are a senior and have health complications you may plan to stay home this winter and look for some other distractions. If you're lower-risk or bound and determined to go, consider some of the following:
1. Stay Informed
The ever-changing situation with COVID makes traveling more difficult and requires us to stay informed before we go--as well as along the way. You should check a variety of resources for news and travel alerts. If you are traveling out of the country, the US State Department is a good resource. Travel portals like Travelocity or Kayak also issue advisories and are especially helpful if you're booking through them. The U.S. Centers for Disease Control (CDC) has been inundated with requests for information and has put together a Q&A section we found particularly useful.
This article from USA Today provides information including travel restrictions by state as of November 16, 2020.
The CDC has several alert levels for coronavirus. The travel notices are based on the potential health risks for each area. A list of destinations ranked Level 1 to Level 3 can be found at the CDC website.
Alert Level 3 is considered a warning not to travel. The CDC says people should avoid nonessential travel to China, South Korea, Iran, and all of Europe at this time.
Alert Level 2 means people with compromised immune systems or the elderly are advised against traveling to those countries. The CDC currently has a Level 2 advisory against travel to the entire planet.
Alert Level 1 means the CDC thinks the risk of contracting COVID-19 is low, but travelers should take precautions. No nations are currently ranked Level 1. Finally, the CDC also has travel recommendations you can read about.
2. Stay Safe
Senior or not, by now we all know the CDC drill! Wear a face mask in public. Wash your hands with soap and water for at least 20 seconds. (If soap and water are not available, bring and use a hand sanitizer that contains at least 60% alcohol.) Avoid touching your eyes, nose, or mouth. Cover coughs and sneezes. Avoid close contact; try to keep at least 6 feet of physical distance from others.
Social distancing can be difficult when you're on an airplane. Some airlines like Delta are currently flying with the center seats empty. So if you decide to travel by air it's an option to consider that may keep you safer. Distancing is equally difficult going through the TSA lines and getting baggage.
Many seniors and their loved ones are hitting the road instead. One free online tool that can help you create your itinerary is Roadtrippers, which provides routes, calculates mileage and travel time, identifies points of interest, restaurants, and campgrounds. Packing some extra food in the car and eating remotely can increase your ability to isolate against the virus. Consider having a younger adult drive their senior loved ones to their winter vacation spot and then fly back home. This way you have your car available to you when you're at your lovely warm-weather destination.
3. Once you Arrive
Depending on your accommodations you have several things to consider. What are the conditions of the visit going to be? Will you be staying at a hotel, Air B&B condo, your own place. Will you have space to distance in a big house--or will it be a small apartment? Each has different concerns. Be sure to bring disinfectant hand wipes with you as the first line of defense on the trip and at your winter getaway. Also, gain knowledge of the local COVID concerns. If it's a warmer climate, you can continue to eat outside and avoid some of the concerns about indoor air. Will the local restaurants be social distancing, wearing masks, etc. Everyone needs to make their own decision about safety but being away from home doesn't reduce the risk. Don't forget some places require quarantine and a current COVID health test to visit. Surprisingly this includes US states like Maine and North Dakota. A 14-day quarantine can put a real damper on a 2-week trip!
Also, be sure you check to see that proper insurance coverage is in place for the area you are traveling to. For instance, Costa Rica requires visitors to buy their health insurance coverage from the state. The fee is based on your income. While your own insurance may work it's good to know you're going to be taken care of if something happens.
4. The Return Voyage
When it comes time to return to your castle in Minnesota you may need to reverse this order to make sure things are set up for a smooth trip--unless, hallelujah, there is a vaccine that works!