Target field is the best venue in the country for seniors to enjoy the game. Cabin fever is over. Let's play ball!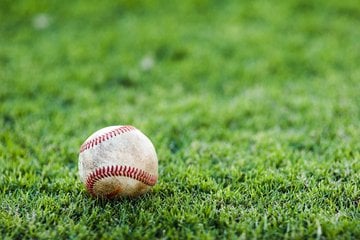 Another baseball season kicks off at Target Field March 28th vs. the Cleveland Indians!
The Twins will be heading north for yet another season for the boys of summer. Target field has become a well known venue for those of us that attend Twins games, but what about seniors and people with disabilities? Let's take a closer look at Target Field so we can all enjoy America's Pastime.
Target Field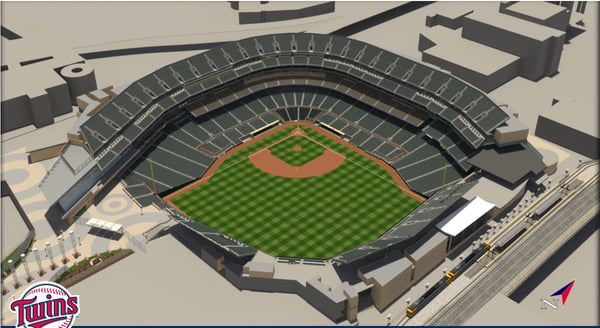 Target field is a great venue for anyone to watch a Twins Game. The Twins have rightly been lauded for making one of the most disability-friendly stadiums in the country. They have nearly 800 seats that can accommodate people in wheelchairs or those who have trouble using stairs.
The Suite Level and all individual suites at Target Field are fully wheelchair-accessible. The Suite Level can be accessed by first entering through either Ramp A or Gate 29, and then taking elevators 9-12 to the Suite Level. A guest drop-off area is located outside of Gate 29 and Gate 14 for guests with mobility issues. All gates at Target Field are ADA accessible. If a guest that utilizes a wheelchair will be attending a game in a private suite, Target Field staff will remove an exterior chair to allow that guest access to view the game from the balcony of the suite. A 24-hour notice is appreciated to best prepare the suite for that guest.
If you're feeling upscale both the Thomson Reuters Champions Club and Delta SKY360° Club are fully wheelchair-accessible. There is a private club in each of these levels for guests that have tickets for that particular seating area.
Guests with mobility issues may use either of the Drop Off Zones along 7th Street, near both the Majestic Clubhouse Store and Gate 14. No accessible parking permit is required to use this Drop Off Zone, but this is strictly a drop off zone, with no parking permitted in this zone.
Public Transportation


Served by the light rail, more than 20 bus routes, and Northstar Commuter Rail line, Target Field is more accessible by public transit than and other ballpark in America. When exiting the game crossing guards give priority to handicapped individuals so they can get access more easily to public transportation.
Visit MetroTransit to plan your public transportation via Bus, Light Rail, or NorthStar Commuter Rail. Want personal help planning your transit trip? Call Metro Transit at 612-373-3333.
Food
If you go hungry at Target Field it should be about the cost, not the availability! Hrbek's Restaurant, Section 114: Hrbek's Restaurant is one of two sit-down options at Target Field. Located in the home plate area of the main concourse, Hrbek's serves up a wide varied of soups, salads, sandwiches, desserts, and a full bar. Most of the venues inside the mall area have excellent accessibility. Now you just have to eat it without dripping ketchup or mustard on you!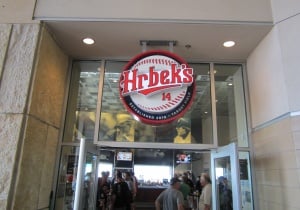 Townball Tavern is a sit-down restaurant and open to the public, located in the left field corner area of the Club Concourse, between Section V and Section 229. The Tavern serves up soups, salads, appetizers, sandwiches, burgers (including the Vincent Burger, an Angus beef burger stuffed with braised short rib and smoked Gouda cheese from Minneapolis's very own Vincent Restaurant), desserts, and a full bar which includes Fulton Brewery's Sweet Child O' Vine IPA on tap. It is most excellent!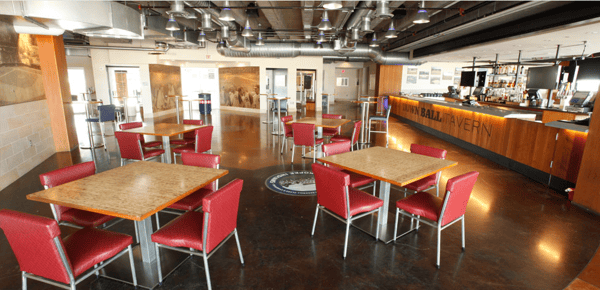 Seating
The best overall guide the Twins and Target field offer is in the ticket section of their online resource. When you are looking for seats be sure to select the "accessible seating" option. This will only show you seating that is handicap accessible.
To check out the exact seat you will be getting, select Seat Map. Which will give you the view of where these seats are in the section you are selecting. The Twins are more than happy to assist you on the phone if you don't want to do this online!
Here is another perspective on Target Field that I found very interesting. It's written from Senior Perspective and includes some really interesting information. I did not know that Target Field sits on only 8 acres of land! Hey, we really did build a great place to bring seniors to the game!
Fun Things at Target Field
Statues: Take a stroll outside the concourses at Target Field and you can't miss them. There are large statues coated in bronze honoring some of the greatest players, team officials and fan favorites in Minnesota Twins history. The current statues include Rod Carew, Harmon Killebrew, Calvin Griffith, Carl and Eloise Pohlad, Tony Oliva, Kirby Puckett and Kent Hrbek. Who should be next? Tom Kelly, Bert Blyleven, Wally The Beer Man? Let the debate begin!
Shopping: Both inside and outside the stadium you can buy a multitude of Twins and Major League Baseball souvenirs. Outside the stadium and open year round is the The Majestic Twins Clubhouse store. This is not the place to go for the low cost items on your list, but it does have a great selection of Twins jerseys and other memorabilia for purchase. Inside the stadium they have smaller concession stands with similar items. The prices I have found have always been about the same as inside the Clubhouse so I save the time and go to the Clubhouse.
So just how good will the Twins be this year?
I start reading about baseball right after the Vikings are done playing football. There have been quite a few roster changes, some new power hitters, some up and coming stars, and some guys that need to perform or they are gone at the end of the year. In other words, it's baseball and nothing has really changed from last year--except we hope for better results! I will go to more games if they are competitive but even if they are just so-so I will still go to enjoy the sun, food, and incredible venue that is Target Field.