Although the winter months can cause cabin fever for many of us, there are plenty of year-round activities to stay active and keep doing the things you love to stave off feelings of isolation or boredom. For seniors, in particular, it's essential to plan intentional activities that support physical, mental, and emotional health. Older adults are physically and mentally healthier when they maintain social connections and foster relationships. Studies show that socially isolated people have a 50% greater risk of developing dementia and other health issues (Forbes). Trying new activities and or rekindling old hobbies that bring joy throughout the winter—or even better—all year long is a step to a healthier, more enjoyable season, regardless of the time of year.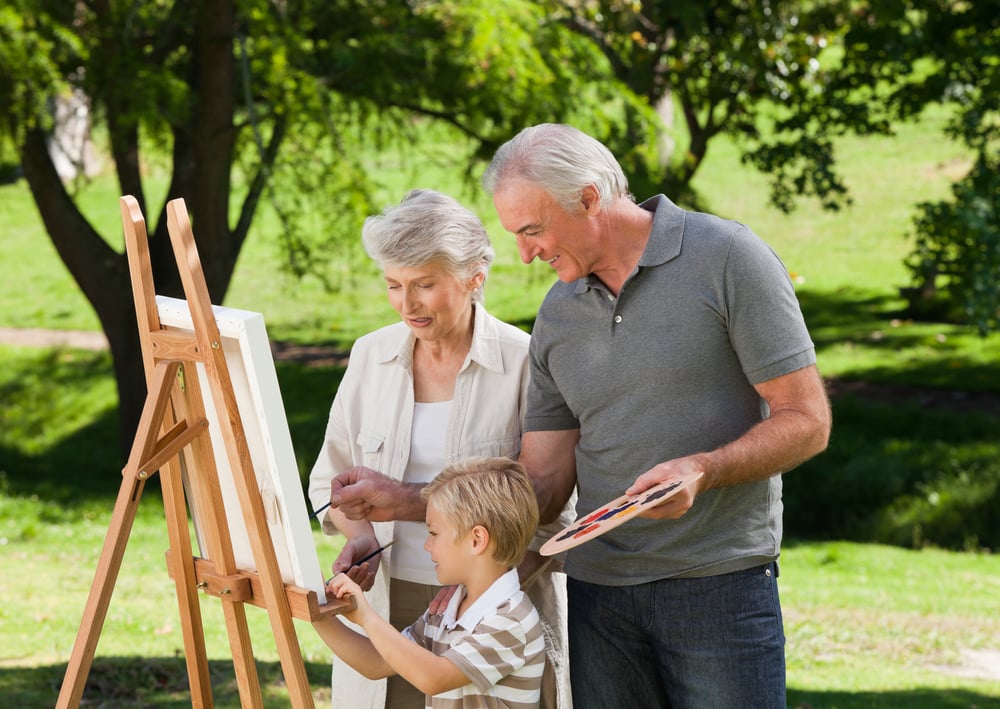 Here are 10 activities that seniors can do no matter what the day looks like outside the window.
1. Writing
Writing is a simple way seniors can keep mentally and cognitively stimulated while indoors, and best of all, it only requires a pencil and paper. Penning daily journals, memoirs, fiction, letters, and postcards are easy ways to begin a writing practice. Great gift idea for seniors--a quality writing tool, stationary, or journal.
2. Chess
Chess is a wonderful game that stimulates several parts of the brain at once. It can be played in person or online, and doesn't require anything other than a chessboard. Senior chess clubs are popping up all over the country and meeting to play in person is a great way to socialize with others while exercising the brain.
3. Video Games
More seniors are playing video games than ever before. According to an AARP survey, 44% of adults over 50 years old played video games in 2019 at least once a month and averaged five hours of game time a week. Video games can be played on mobile phones, tablets, computers, and gaming consoles. What's more, there are even games designed specifically for older adults. Gift idea--Lumosity is a fun online tool that you can get for free or pay for the upgraded version. On top of fun, you can play it with a grandkid and have something fun in common.
4. Indoor Gardening
When most people think of gardening, then think of being outdoors. However, there are plenty of indoor gardening options for those with a green thumb who love the life and energy plants can bring to a home. The easiest way to get started is to purchase a terrarium and fill it with favorite indoor plants. Amazon has a number of beginner-friendly indoor bonsai trees you can buy and try and grow with prices starting at $29.99.
5. Learn an Instrument
Playing music can be a lifelong hobby that stimulates the mind and soul. Even learning simpler instruments, like harmonica or bongo drums, can have a positive effect on mood as well as exercise the brain. While some instruments are harder to learn than others, many seniors have successfully learned classic instruments like piano and guitar.
6. Exercise
We all know exercise is beneficial to both our physical and mental health, and many studies have specifically shown the benefits of exercise on senior health. Thanks to the internet, it's very easy to find free senior exercise routines that can be done from the comfort of home. A quick online video search will yield free exercise routines for every ability and interest, including yoga, bodyweight movements, and resistance band exercises that require little or no equipment. Comfort Keepers also has a list of low-impact exercises for older adults here.
7. Learn a Language
Learning a different language can bring both joy and a sense of accomplishment. And with modern technology, accessing language lessons is easier than ever. Mobile phone apps and online courses make learning a new language fun and possible to do without an instructor. In fact, studies show that learning a new language benefits the mind and is easier to do than many seniors think. If you are traveling you can use the Google translator function on your smartphone to get a crash course! It's fun--try it.
8. Book Club
The joy and fascination of reading can be amplified when shared with others. Many older adults find enjoyment and motivation in joining book clubs that meet in person or virtually. Reading and thoughtful, lively discussions during book club meetings keep the mind sharp and offer socialization opportunities to reduce feelings of isolation. You can find groups by searching community pages on Facebook.
9. Volunteer
There are many rewarding, community-oriented volunteer activities for seniors. Programs like foster grandparent, after-school sessions, and community gardens provide social, feel-good opportunities that give a sense of purpose. After all, bringing joy to others is one of the best ways to create joy in one's own life. For more information on volunteering during retirement check out our blog.
10. Painting
Art and painting as a hobby goes back thousands of years–and for good reason. It takes very little physical movement while providing mental stimulus, a creative outlet, and stress relief. Even better, painting works well as a solo activity, or one done with friends or loved ones. In Anoka you can go to the Rum River Art Center at the old Milk Factory and join painting and pottery classes. For some other crafting ideas check out our blog!
There are so many hobbies in our world today there must be something for everyone! One retiree loved flying airplanes but had to stop for health reasons, he decided to buy a nice drone and started flying that for fun. He got so good at it he now volunteers his time for search and rescue using his drone to fly over difficult terrain. A great hobby is out there for you too!
Acknowledgments
Forbes Magazine
AARP
Time Magazine