The Christmas holidays are upon us once again and it's time to get out and enjoy the season!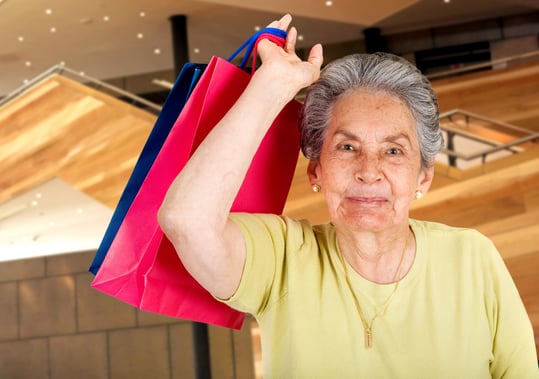 Holiday markets are becoming all the rage around Minnesota and many parts of the world. This year St. Paul is holding their European Christmas market at the Union Depot while Minneapolis has their Holiday Boutique at the Minneapolis Convention Center and Hollidazzle at Loring Park.
St. Paul European Market
There is no shortage of places you can go this holiday season to find things to buy for loved ones and friends. Finding a fun atmosphere takes a little more work St. Paul has a European-themed market that runs from November 26th to December 19th. This Christmas Market is based on the festive open-air Christkindl Markets that started in Germany, Austria, and other European countries are held every holiday season. The St. Paul market boasts free admission, easy parking, and family-friendly entertainment. Traditional Christmas handcrafted gifts can be purchased from around the world that include.
Christmas ornaments

nutcrackers

beeswax candles

decorative glass

wool mittens and scarves

jewelry, and more
Because this is an outdoor event be sure to wear warm clothing and be sure seniors have appropriate footwear. Union Depot is currently the Amtrak station for daily runs to the east and west coast aboard the Empire Builder. The building is rich in history allowing you to relive the days where railroad travel was the dominant form of transportation. Stroll along looking at the artwork and beautiful wood throughout. There were no loudspeakers in these buildings when they were built, so try yelling out "Casey Jones is now arriving on track 11" and notice how everyone in the building hears you. Now that's great acoustics!
Holiday Boutique
The Minneapolis Christmas event this year is being held at the Minneapolis Convention Center from December 10th through the 12th. Here you can go inside and get away from the elements and have warm bathrooms! The Convention center has its own food items while nearby downtown has a host of great restaurants. Parking is located just across the street or underground at the convention center–so that shouldn't be a problem.
There is a long list of vendors that will be attending the show with an admission price of $12, but you can save $2 per ticket by buying online. This is generally a good move if you're going so you can avoid the lines at the door. The show has a Festive of Trees to visit and a number of featured items sprinkled throughout the weekend.
Old Fashioned Dazzle
Hollidazzle is still kicking this year at Loring Park. The event will be from December 17th through the 19th with a large number of items for sale and food to eat! Food from restaurants like Iperogi, Kramarczuk's Sausages KCM homemade eggrolls, and more. There is also an eclectic mix of boutiques with handcrafted items to choose from. Take in the HolidazzleYeti, an Interactive Illuminated Art Installation, and Christopher Lutter-Gardella creation. The Yeti was created with recycled materials including steel and aluminum, up-cycled mattress packing waste, pine lumber, up-cycled window screening, and more. It stands nearly 17-feet-tall and weighs about 340 pounds! Loring Park is a beautiful area in the Twin Cities but is not the easiest to find parking. You may wish to consider taking an Uber or some other form of transportation to and from the park. Last but not least watch the fireworks Friday and Saturday at 7 PM. Again this is an outdoor event so wear the right clothing to enjoy your evening.
Minnesota Landscape Arboretum
There are 16 outdoor light displays, featuring flowers, nature, and winter fun, on an accessible, wheelchair-friendly walk that's just over a half-mile. Warm up during the walking tour at a bonfire and roast some marshmallows or buy s'mores packages. Artist Jennifer Hedberg's luminescent ice sculptures will also be part of the display. Embrace all that a Minnesota winter has to offer -- dress for the weather!
You can park at the Arboretum or take the bus line to avoid the stress. Ticket prices are from $10 member and $15 nonmember with the even running through January 2nd.
Hopefully, the weather will be cooperative for us all to get out there and enjoy some of the holiday events before cabin fever closes in!