Just a year ago, when the Vikings Out and About Twin Cities was written, the Twins were on their way to the playoffs and there were high hopes for the Vikes. No one was thinking COVID at that time (except maybe Michael Osterholm) but playing in front of paper cutouts rather than crazed fans was unthinkable. Well, here we are, starting the 2020 season and facing the same things as baseball: a shortened season with no preseason games but with a team with reasonably high hopes for the season.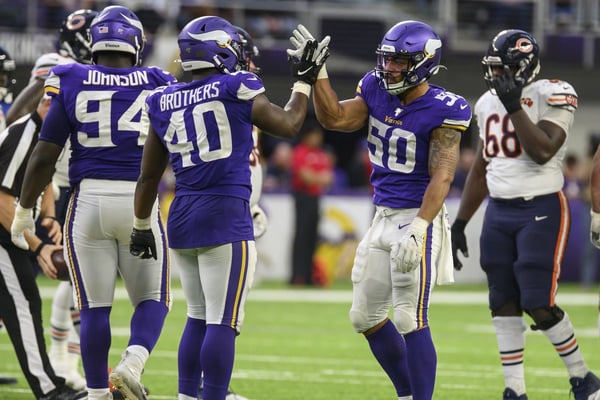 This year the Packers invade the Bank for opening day on September 13th. While the Vikings defense will look radically different, so will the Packers offense with a few newcomers that will help the Aaron Rogers air game. The Vikings youthful secondary will get an early test!
Game Time at Home?
Many long time fans say that the experience from home has really improved over the years. Supersized televisions surround sound and your refrigerator make it a great experience. You can even run your own instant replays, fast forward through commercials, and have multiple games displayed on one screen. All that being said, you still need something more for the full experience--people! It's a great way to enjoy the company of others, especially if they are Packers fans, and have those family discussions that just seem to happen when folks are together.
So what are some of the basics from the stadium that you might be missing?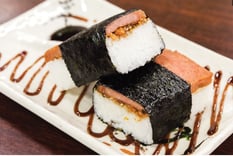 Well, there is the food! How about some Minnesota favorites like Heggies Pizza, picking up Juicy Lucy's from Lowry meats, or even Spam in one of a million variations.
Never stop tailgating! The modern tailgate likely has its roots in college football, first played at College Field in New Brunswick, New Jersey, between Rutgers and Princeton in 1869. Consider continuing the tradition at home this year by inviting family over and sit outside in the driveway instead of the patio. Listen to the radio before the game starts and then, just like the stadium, head inside to watch the game!
Essential Items for a successful tailgate experience:
Tabletop Grill
A fun game like Beersbee or similar. You can make Beersbee yourself for about $15--all you need is a saw
Lawn Chairs
Big Cooler
Some family favorite like great chili or smoked fish or meat
Card or folding table
Don't forget the koozies
The Bank (US Bank Stadium)
How about that atmosphere down by US Bank Stadium to enjoy the game you can't go see in-person? One of the standbys has left the area--Erik the Red has taken flight to southern Minneapolis. Other good choices are Mac's Industrial Sports bar, Stray Dog or the Tailgate Sports Cafe, all located in Minneapolis. There are still quite a few good selections downtown but how about just checking out some of the favorite haunts in the North Metro? Malone's in Maple Grove is usually wall to wall purple on Vikings game days. A popular spot in Andover is Willy McCoy's that has a nice spot outside for those early seasons games--the TVs by the bar. If you're more in the northeast, check out Sak's Sports Bar or Cabin 61. If you are not daunted by COVID you can still get some of the same live atmosphere locally.
Seating is now different!
The Twins are now selling cardboard cutouts that you can have placed in a seat during the season. Will the Vikings be far behind? The cutouts are placed in a seat and after the season is over the Twins send them to the fan that apparently enjoyed the games. This is a trend that seems to be catching on across many teams and sports so keep an eye out for the Vikings to jump on the bandwagon--revenue stream--and see if you can attend a game in virtually.
Perhaps technology might play a role this season by allowing us to cheer or jeer from our own homes. A Japanese company has come up with an app that will broadcast your voice from your smartphone over speakers at the stadium. I think we should have this permanently for congress!
Is this the Year?
Just like any season, we all are entering it with high hopes--perhaps even high expectations. This team has a lot of new faces on the defense but most people believe Zimmer will be able to work his magic and pull it together. The offense will be under the masterful control of super bowl winning head coach Gary Kubiak and has an improved line but questions at wide receiver. Win or lose this will likely be something we will remember forever as the season without fans in the stands. Hold on to your horns! SKOL!
Resources: