There are many components when looking at care options for Alzheimer's patients. Here are some options that may help. Some to reduce the burden, or others that you may not have thought of.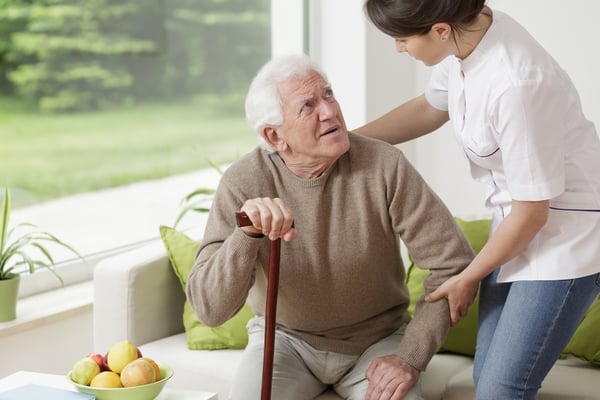 Proper Medical Care
Geriatric Medical Professionals
Dementia is the medical category that Alzheimer's falls under. People will use the two terms interchangeably but in the medical setting, a neurologist or geriatrician will use them more specifically. They do this because some forms of dementia are treatable. For instance, vascular dementia is a form that can be treated depending on severity. That's why it is important to get a good diagnosis as this sets the foundation for the patient's care. Seeing a doctor that has experience in Alzheimer's or dementia should be a top priority. Doctors that specialize in geriatric patients, called Geriatricians, see many more patients with cognitive disorders than General Practitioners. The same is true for Neurologists that specialize in dementia. There are also Nurse Practitioners specializing in Gerontology.
Links to Geriatric medical professionals:
Advanced Cases of Dementia
For more advanced cases of dementia, there are specialized clinics that can help. The GRACE Unit provides inpatient services in a secure unit dedicated to treating older adults with acute psychiatric and behavioral health issues. This 14-bed unit is located within Regina Hospital and serves patients throughout Minnesota and Western Wisconsin. The GRACE staff at Allina recognizes the specialized needs of older adults whose mental health issues are often complicated by coexisting medical, social and economic factors. The first thing their team will do is a thorough evaluation to help determine what's causing behavioral and mental changes. Their highly skilled staff provides focused and compassionate care.
This interdisciplinary team includes:
Geriatric Psychiatric Director

Medical Director

24-hour Psychiatric Nursing Staff

Social Services

Activity Therapists
For entry into GRACE from home care, you would need a referral from your doctor. Facilities can refer directly to the clinic.
Technology
The use of technology would not be an option to replace the human element in dementia care but it can be a key piece of making the care better--perhaps even more affordable. Alzheimer's tends to lend itself to more simple solutions, however, here are some thoughts about a few technology solutions that can help in the right circumstance.
Personal Emergency Response Systems can be helpful for people with Alzheimer's if they have wandering issues. In most cases, there should be someone else in the home to make sure they are being used correctly. Experts can help you pick the best product to cover the needs of the patient and help reduce the potential for misunderstanding how it works and what oversight might be needed. Nothing is worse than having someone feel they are safe only to find out the device you're trusting isn't designed for a particular use or you didn't know about the proper way to utilize the product.
ID Bracelets come in many varieties now utilizing technology that can be very helpful for seniors. The information on this wristband can be scanned by emergency personnel and they can get both a medical history and a home address. Medical history can be vitally important! There are other technical solutions that use memory sticks or other online solutions. Please do your homework if you decide to go this route. Currently, these devices cannot help find a loved one that may have wandered.
Animated Animals can help soothe the mind of someone suffering from Alzheimer's. Ageless Innovation has come out with animated animals like these for just over $100. They react to the person holding them, purr, bark, meow, wiggle, rollover, etc. These types of animations have been known to be quite comforting and worth a try now that they are less expensive. Rocking chairs have also been known to reduce stress and help with balance, another issue that may become worse when people have Alzheimer's.
Adult Day Programs
Alzheimer's patients often do better at night if they go to a day program and get a lot of interaction during the day. Families report less sundowning, anxiety and other related behaviors when their family member attends a program. Many of the programs have buses to pick and drop them off and have lunch available for them. The facility may have it designed for them to interact as a group or for each one of their attendees to get a program that interests them individually. Some of the organizations are culturally inclusive to a particular ethnic or language background. Trying one of these programs can enrich the patient's life and help the family provide better care when they are not quite as stressed out themselves.
Group Homes
Board and care homes, also called residential care facilities or group homes, are small private facilities, usually with 20 or fewer residents. Rooms may be private or shared. Residents receive personal care and meals and have staff available around the clock. Nursing and medical care usually are not provided on-site. Group homes come with a wide variety of capabilities and expertise. For instance, homes may have expertise in dementia, developmental disabilities, traumatic brain injury or the elderly. They may provide personal care, or expect the resident to be able to do their own personal care. While this is a very viable option for people suffering from dementia, it is also an option that requires family members to do thorough research to make sure they have made a good long term selection. In some instances, the owners of the home also provide the care and live on site. When the owner is a part of the equation it can keep the cost down or improve the level of care provided--all something that should be thoroughly researched.
VA Homes
The Veterans Administration has various levels of services available for US military veterans and their families. The best way to see if you qualify would be to meet with a County Veterans Service Officer in your area. They can discuss what the veteran's needs are and the process of eligibility for those needs. The VA has nursing homes, clinics and programs like aid and attendance that can assist families with the cost and medical issues related to Alzheimer's.
Veterans homes exist around the state, Minneapolis, Hastings, Fergus Falls, Silver Bay and in the future Bemidji. Established in 1978, the Home in Hastings provides a wide variety of services for Veterans suffering from chemical dependency, mental health illnesses, dual disorders, and/or the debilitating effects of aging. Like all VA services, you need to meet the acceptance criteria to utilize the benefits. Click here for information.
Other Options
There are a plethora of options available for care in the home or facilities such as assisted living or nursing homes. Check out this blog for more information.
Parting Thought
There are so many facets to Alzheimer's and aging in general. It's always a good idea to know what the legal issues might be through this journey and to be prepared. Here is a one-page document that's easy to understand related to what you need to know to care for an aging loved one. The advice in this article in itself can provide cost-savings and reduce potential future headaches. It can make a huge difference to get Power of Attorney work and other legal documents signed while the Alzheimer's sufferer is still legally competent to do so! If you have not--do it now!!
Check out our website for additional information on Alzheimer's and dementia resources!