Sometimes, it feels as though winter will last forever. Why does this happen every year to those of us that live in the "Great White North"? White because we face the snow and ice daily. Great because we are tough and we will beat this winter too! Can you think your way out of the winter blues? How about scrabble or a game with the young folks like heads-up? Read on for additional ideas on beating the winter blues!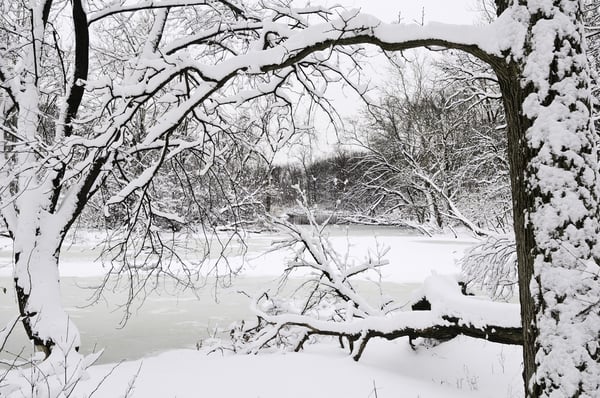 Fun Facts Re: Groundhogs Day 2020
Every year we have groundhogs day on February 2nd. According to tradition, if a groundhog comes out of its hole on this day and sees its shadow, it gets scared and runs back into its burrow, predicting six more weeks of winter weather; no shadow means an early spring. Of course in Minnesota, we realize that no matter what Punxsutawney Phil does, shadow or not, we will be having 6 more weeks of winter.
This year's Groundhogs Day also happened to be a once-in-900-years palindrome! A palindrome is a word, phrase, or sequence that reads backwards the same as it does forward. The date 02022020 was universal across the world this year.
Elevate Your Mood
Seasonal mood shifts aren't uncommon in our geographical region and some of us can experience the "winter blues" or, in more intense cases, SAD (Seasonal Affective Disorder).
To help offset symptoms of the winter blues, new studies show you may want to take vitamin D and omega-3 supplements. Try to get as much exposure to natural light during the day as you can. You can also try tryptophan supplements. Tryptophan is an essential amino acid that serves several important purposes, like nitrogen balance in adults and growth in infants. It also creates niacin, which is essential in creating the neurotransmitter serotonin. All of these things can help regulate mood by increasing serotonin levels in the brain. The use of a therapy light can also improve your mood. Experts recommended 30 minutes of exposure in the morning, called simulating dawn, to help improve your mood throughout the day. It can be empowering to take some control of your well-being and to gain some understanding of what might work for you to improve your mood. If you're going to try any supplements, it's always a good idea to check with your doctor or pharmacist about potential drug interactions.
Get "IN" and Enjoy Winter
There are the staple indoor destinations in Minnesota that are always a welcome break from our Winter Blues. Opportunities like the Conservatory at Como Park are a great place to spend a few hours. If it's nice, you can visit the animals in their indoor habitats. Here is a blog on the Conservatory and the Minnesota Landscape Arboretum which may be a nice place on a warmer winter day to enjoy some of their winter activities.
The Mall of America is a great place to do some walking. According to the Mall, "one of the most common FAQ's we get is regarding the mall's hours for both people walking in the morning and general store hours. For walkers, you can show up at 6:00 AM to enjoy the vastness the mall provides. While capitalism sleeps, enjoy walking around checking out all of the new stores and sights before the masses arrive." Some of the restaurants and coffee shops open early so you can get a drink, some food and enjoy the sights and sounds of America's largest Mall.
Visit a few of Minneapolis's museums. Some favorites are the Children's Museum (where you can bring the grandkids), the Science Museum, the Minnesota History Center, or the Minneapolis Institute of Arts. What is great about many of our Museums is how many offer free admission--check out their websites.
Indoor Gardening
Another interesting wintertime activity might be to get a seed catalog like Burpee and start your garden indoors. This can be a fun pastime and get your mind thinking spring, long before it actually gets here. If you haven't checked out Pinterest, take a look at all the great indoor gardening ideas they have. Watering, pruning, fertilizing, all in anticipation of a beautiful Minnesota spring season.
When you do a search on "New Ways to Beat the Winter Blues" you quickly discover two things. There are not many new ways to actually beat the blues and many of the ways you find will suggest ideas that require you go out into the weather and take up activities like ice climbing. Our audience generally prefers watering seeds and thinking about ice melting. The good news is, there are only 30 days left until spring officially starts, not that anyone is counting.