Coming up with unique and useful gift ideas can be challenging. After all, by this point, the special senior in your life might already have everything they say they need to make life more enjoyable around the house. Well, we're here to help. Here are several gift ideas (in no particular order) that range from heartfelt to practical, all of which are as useful as they are thoughtful.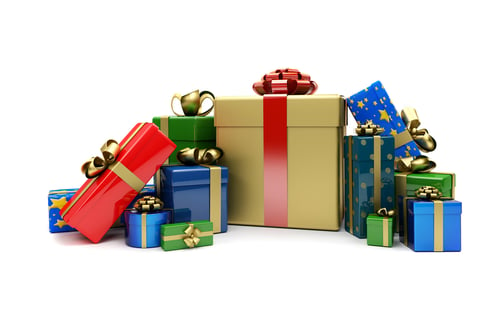 1. Personalized Picture Calendar

There are numerous online vendors that will transform your family pictures into attractive wall calendars. In most cases, you simply upload your digital photos, pick a design theme, and they take it from there. A calendar is extremely useful and when it's filled with pictures of loved ones and good times, it's sure to bring extra joy and smiles every day of the year. If you have missed the window for Shutterfly you can still use free software from Canva to put together your holiday masterpiece!

2. Automatic Pill Dispenser

Remembering when to take pills every day can be a real challenge for seniors who manage multiple prescriptions. An automatic pill dispenser will help make their everyday life easier and ensure they take the medicines they need when they need them so they can maintain their health and quality of life. There are a large variety of options when it comes to these devices. You may need to consider the size of the pills, how often they take them and if they are just forgetful or need the device to distribute them not allowing them access to the meds from future or previous doses. This may seem like a bummer gift but getting medications regularly and at the right time can have an amazing impact on quality of life.

3. Jigsaw Puzzles

Available in all sorts of sizes, difficulty levels, and designs, jigsaw puzzles are great gifts because not only are they fun, but they can also help keep seniors engaged and mentally stimulated. If you live with a senior, you can work the puzzles together to enjoy some extra quality time.

4. Weighted Blanket

These are anxious times. A weighted blanket is a gift that's as useful as it is comfy. These specially designed blankets are shown to relieve anxiety, reduce stress, and help people sleep more soundly each night. And because sleep is essential to the health and well-being of seniors, it's a gift that you can feel good about giving.

5. Pajamas, Robe & Slippers

Sticking with the good night's sleep theme, how about a new sleep set? Everybody likes to be cozy at home, and a set with new PJs, a robe, and slip-resistant slippers are just the way to do it. If you can't afford to buy a whole set, just pick the piece you think your loved one will appreciate most.

6. Mobile Device Tablet or Smartphone

Staying connected is more important than ever before. If you know a senior who doesn't have a mobile device or is due for an upgrade, this is the gift idea for you. There are devices and plans for practically any price point and there are devices that are specially designed for use by seniors so they can easily keep in touch with loved ones, access online services, and reach out for emergency help if needed. The Jitterbug Smart 3 is one such device that has a great display and is easy to operate. If they are into the latest and greatest The iPhone 14 is Apple's newest model and is on sale at most retailers.

7. Digital Media Subscriptions

We all know that watching favorite movies and TV shows or listening to great music are great ways to pass the time at home. This is true at any age. Buying a subscription to digital movie or music services for someone is an investment in their happiness that will pay off all throughout the year. With some subscription services, it's possible to let them piggyback on your account!

8. Household Mobility Upgrades (walker, cane, grab bars)

Safe mobility is a key concern for seniors living at home—independently or with you in your house. Buy your loved one a new walker or cane to help prevent falls or have grab bars installed so they can more confidently and safely get to where they want to go. Many seniors will feel overjoyed to feel safer walking around the house or showering–a bit of freedom restored!

Now you have some last-minute gift ideas for your favorite seniors–get out there and pick up something they will love--or maybe just use!


Acknowledgments
Great Senior Living
Comfort Keepers Franchising Inc.