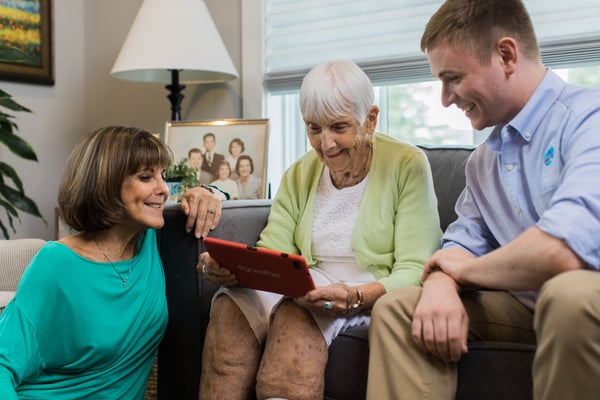 January has always been a tough month for me to get through. Just the knowledge that February is right behind it, and football will be over, is enough to make me cringe. Most years I try to get out of town but this year any travel plans have been put on hold. So how can we maintain our mental health in Minnesnowta especially during the pandemic?
Since starting this business I was taught that there are five key components for us to consider when we are trying to stay healthy in our homes. It's a holistic approach that considers the mind, body, spirit, and overall well-being. I've always felt that mental health was the cornerstone of this well being. If you don't have mental health, you are far less likely to want to eat right, exercise, or take your medications. Focusing on the mind and having a positive attitude as much as possible is of utmost importance.
We've developed a guide to help work on a positive mental state. While there are no quick fixes, this guide can help understand why we may be down and things we can do about it. Mental health is unquestionably tied to physical health. In our line of work, we see firsthand that even the smallest change can influence your loved one's quality of life. Preparedness and forethought can help you, and your family, make these changes in stride and adapt to a new normal. Click here for the Mental Health and Wellbeing guide.
One Simple Game, or Two
My own recent experience has helped me realize how small changes can help. As the pandemic spread, it was more challenging to see people. My family started playing games online, then the people in my trusted "pod" started playing cribbage together. I had not played cribbage for quite some time but we pulled out a board and soon we were playing. Other friends started talking about it and playing too. At our cabin this summer our neighbor would walk over and join us as we played outside--he's really good and I lose too much to him. My granddaughter lives with us and is an eleven-year-old tweenager. I taught her how to play and now she really enjoys it. We laugh so much that other family members have also joined in. Her counting is much better too! Could this game also have another positive impact on senior minds? Of course! Looking for runs, knobs, straights, etc can get some new neurons to fire. According to a study conducted by the Frontiers in Psychology, playing card games with friends has a two-fold effect. First, the process of actually playing card games is an effective cognitive training method. Second, social interaction is also shown to stimulate brain cells. Something so simple, yet it has a large impact on our happiness. We have played other games too but a simple deck of cards can produce a lot of fun.
After sharing my experiences with a colleague of mine, she lit up and told me about how her family has been using virtual game nights to connect and feed their own mental health. Utilizing an online bingo caller, Let's Play Bingo, her family will print off or create their own bingo cards and play bingo over video meetings. To make the game even more exciting, they pay into a pot using an online service such as Paypal or Venmo and they actually win money for each game!
It's the People
Let's face it, it's not really about the games, it's about the people. While you can play solitaire or other games by yourself, getting together with family or friends tends to help us raise our spirit! Today we have so many online choices that can help us like Zoom, Facetime, and many others that make getting online pretty simple. There are even apps that work on your tablet, smartphone, or computer that help find and play games with others. If you can make the emphasis on getting together with family and friends-- and not about the game or winning--you may have more fun and get more out of it.