There isn't a week that goes by that I don't hear from someone that is the primary caregiver for their parents and they feel stressed, overworked, and unsupported by the rest of their family. This is familiar territory for so many reasons. Some of us want to jump in and take care of others without even considering the long-term implications. While others don't feel they have the time, skillset, or perhaps interest in helping. I believe it's more common than not that one person is the primary caregiver and they tend to take on more than they have to. Just how tough are these family caregivers?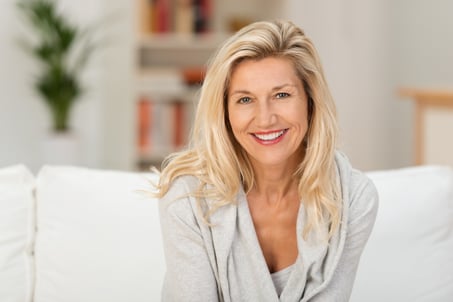 The Family Caregiver
We know they are tough but despite its rewards, serving as a senior's primary caregiver can be demanding and stressful. Many are in the same situation. According to AARP, an estimated 44 million Americans — accounting for 21 percent of all U.S. households — regularly care for an elderly relative or friend. Family and friends provide an estimated 80 percent of senior care.
This reason alone can account for the many distressed phone calls professionals in the elder care field get from family and friends of seniors. The resources that are available are already stretched to the limit. There is a national caregiver shortage that requires companies to work even harder to staff shifts for caregivers. This shortage can cause additional stress when families start looking around for home care alternatives.
Being a family caregiver can take a toll. Bathing and dressing a senior, cooking for them, keeping track of their prescriptions, finances, and medical appointments, and helping them move without falling – these are just some of the tasks that caregivers take on every day. For many, these tasks can be accomplished over a few hours each day, around mealtimes or as they tend to other tasks. But for a significant and growing portion, being a caregiver becomes a 24/7 job that comes with few, if any breaks. On top of that it can take a financial toll that one may never recover.
The U.S. Census Bureau estimates that there were more than 46 million Americans 65 or older in 2016. With the aging of the baby boomer generation, those ranks will swell, doubling to over 98 million by the year 2060, making up nearly a quarter of the U.S. population from 15 percent today. Meanwhile, AARP estimates that 39.8 million Americans provided unpaid care to an adult in 2014 and 2015, with nearly half of those caregivers looking after someone who was 75 or older. Additionally, 10 percent of those caregivers were looking after a spouse, and 1-in-10 were 75 or older.
Tools for Family Caregivers
Comfort Keepers has developed a guide called Caring for You Caring for Others that you can also provide to the people you serve as a Family Caregiver. This resource-rich guide was created to help caregivers, family, and friends care for an aging loved one. Caregiver well-being is such an important topic we also devoted a blog to help family caregivers with some of the issues. Visit our blog, 'Assisting Those Who Care for Others' to find the link to download the guide.
Respite Care is The Key to Long Term Success
No matter how much someone loves the person they are caring for, they need regular breaks from caregiving. Nonstop caregiving will drain their energy and take a toll on their physical, mental, and emotional health. If they do not do it for themselves their best won't be as sharp as it could be. Please work within your family to understand how respite care also benefits the person they are caring for. After a break, the family caregiver is able to return refreshed and can be more effective. Respite could be just a day away with friends, an afternoon of personal errands, an exercise break, or it could be a vacation. Help the primary caregiver by providing an opportunity for respite!
Acknowledgments:
AARP
Standford
Comfort Keepers Corporation