How Home Care has Changed to Keep up With Hospice Needs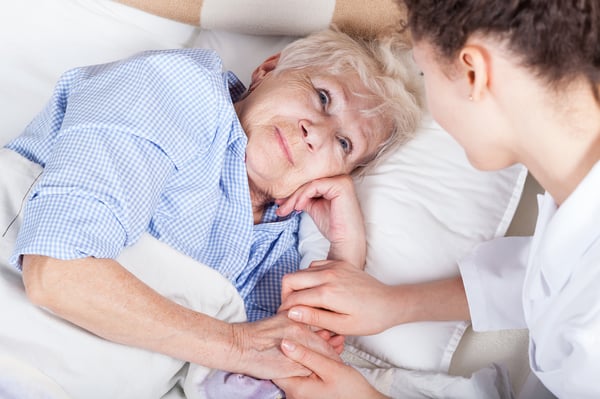 Home Care Has Changed
Often when people think of home care they think of a a specific medical need or scenario. Today we're seeing a variety of situations where home care can provide support not available otherwise. For instance, home care providers are as much in the trenches as nursing home facilities. Nursing homes have traditionally been the place for care when other options were exhausted. Today home care can handle even the most difficult needs--with an important caveat though--home care provides one on one care for loved ones.
Not unlike other aspects of health care, the home care industry is constantly changing and improving. With the new licensure system a few years ago, home care companies can do more more under the basic license offered by the state of Minnesota than they could previously provide. How did this change the business? Many home care companies decided to forego having a nurse and select the basic license. These agencies can no longer take on the more complex medical cases that require a nurse. Agencies that took on the comprehensive model have nursing services, can help with more needs, and can handle more intense medical cases--leveraging the nursing within their organizations. This is not to say these same companies would not have taken on these cases prior to the change in licensure, but there is a change in the market that is driving comprehensive agencies toward these changes at a faster rate.
How does this impact hospice?
Comprehensive agencies can provide a wide array of services under the new licensure. The determining factor of what they provide is more related to risk factors that are controlled by many forces. Insurance, Medical Directors, organizational risk tolerance all play a factor into what services will be provided. How does this impact someone looking for hospice? If you select a basic provider, they may not be able to stay with the client as their needs grow. Often there is a bond between the Caregivers and the hospice workers that is difficult to break--so considering this up front is a key issue. If you know there will be needs for more medically complex as the needs change--discussing this with a comprehensive provider is important as they may not be willing or able to provide some tasks. In general, most comprehensive providers will follow a case from it's early stages all the way through to end of life.
When you talk to home care providers they talk about the increase in complex family dynamics almost every time they get together. Often they are not just dealing with their client they are also dealing with a son that still lives at home for various reasons--but is unable to provide reliable care or support to the client. This can lead to increased stress on the Caregivers and supervisory staff as they take on the added task other people in the home can cause. That being said, the focus is still on the client and making sure they are in the place they want to be at the end of life. Working with other family members in the home is often difficult but a necessity to provide a peaceful environment for the client. Some families have no adult children living near them so they are working from across the country to take care of their loved one. The home care agency becomes their eyes and ears of how things are going at this point. The RN becomes a trusted part of their care team.
Home care companies work with a wide variety of illnesses.
The need to work with a large and diverse aging population has brought about the need to be able to work with many different illnesses. Cancer, Heart Failure, End Stage COPD, ALS and many others are common diseases that home care agencies tackle today. Gone are the days when home care was only for simple needs. The RN can delegate services to their staff to do things like medication management. A good working relationship between the Home Care company and the Hospice Agency will provide the most successful outcome for the patient and their family. Properly trained caregiving staff can also help with ambulation that can include Hoyer and EZ Lift stands to assist with safely helping clients transfer.
A Wide Variety of Illnesses necessitate a Wide Variety of Skills
Caregivers under the direction of the Home Care RN can provide care that helps people stay at home despite needing around the clock care. Tube feeding, ostomy bags, oxygen, catheters regular re-positioning to reduce possible skin issues, monitoring in case medication adjustments are appropriate, monitoring for increase swallowing difficult and so on can be reported to the Home Care RN and Hospice team by the Caregivers. This allows for more effective responses to help with pain management and comfort to the patient.
Nutrition is A Key to Comfort
Different types of illnesses can cause different types of needs for nutrition. Terminal diseases can radically change the person's desire for food and appetite. Nurses will monitor for dietary changes and under the direction of the Home Care Nurse caregivers can provide proper nutrition including tube feeding. Often properly trained caregivers can help figure out a desirable food or perhaps work with spices that the person previously had not tried to make regular foods more appealing. Nutrition is sometimes overlooked at end of life but is a key component to comfort.
Clients Often Prefer Home at End of Life
For people that choose to live out their days at home, it's somewhat comforting to know that home care has risen to the challenge of taking on these more complex cases. With careful consideration to the needs of your patient and family, you can choose a good path that allows for a more peaceful transition at the end of life.