The Local Microbrewery Scene for Seniors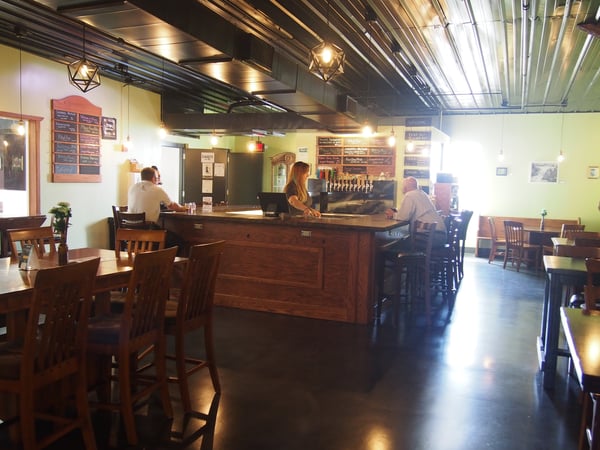 Comfort Keepers has been practicing Interactive Caregiving for several years now. It's the art of working with, and doing things with seniors to help them remain independent. The key of course is "with" not "for" them. In the last several months, Comfort Keepers has been sharing information with us on an increased hope for seniors--Elevating the Human Spirit. I started thinking about this and the times when people's spirits shine, even as they age or are near end of life. It's generally when they are treated like an average person and not a summation of the symptoms of a disease they have or as defined by their disabilities. This thought started me down the road of writing a monthly blog post about seniors getting out in the community. The community can be local businesses, a sporting event, or other activities that raise people's spirits. Quite often they are going to be the things seniors did when they were younger--so hold onto your hat some of these may seem out of place in a seniors blog. So the question that comes to mind is why don't seniors get out more? The answers seem to be things like safety, difficulty in getting around, places to go that are welcoming, and so on. We will try and tackle those issues and fears as we move forward.
First, what is "Senior-Friendly"?
Many things can factor into a senior-friendly venue. Here is a list of the most important issues we have identified:
Safety & Accessibility: Some of the first questions we should ask are in regard to Accessibility and Safety. Is the destination accommodating to all levels of mobility? Is it wheelchair friendly? Are there adequate seating options?
Are there tripping hazards? Are there non-slip surfaces installed? Are the restrooms roomy and do they have grab bars installed? Are there safe pedestrian crossing for navigating traffic?
Social Atmosphere & Amenities: Definitely something to consider as size of the crowd, volume of music, and even seating arrangements can make or break the experience an individual has. As well as additional activities that the establishment might offer such as games, live music, sports television, and more!
Menu Options, Food and Drink Alike: With most breweries, you can bring in any food or drink that you would like. If you are looking for a one-stop shop, it is best to consider if there is a good selection of food delivery available as well as a variety of beverages, including non-alcoholic options.
Just remember--don't plan to do too much! The first place you go might not be the greatest micro brewery experience you have ever had, however if everyone is having fun why not stay! Checking out a bunch of places might be great fun for young healthy adults, but for seniors the act of changing places can be exhausting. Make the experience be the measure of the fun--it's not the place, it's the people.
The Microbrewery Experience
There are literally dozens, if not hundreds, of micro breweries across the Twin Cities today. Most of which welcome children, pets, families, and seniors.In case you are not a regular visitor to micro breweries, here are some things to expect and consider while you visit most breweries.
Flights: Flights often are the main way people get to try a variety of beers without drinking too many. If you're at a microbrewery their cost point in the beer is so low they most often will give you a sample for free of one or more beers. If your senior doesn't know what they like this can be a quicker way to zero in on a beer they might enjoy. Many seniors were raised on the lagers of the day and have never tried beers that are hoppy, infused with fruit, or bitters. The variety now is part of the fun. So save some money and ask for a sample!
Food: Food is not always easy to find at microbreweries as it's more difficult for them to get licensure for both food and brewing. This often means they will have food trucks coming on the weekends or evenings. Many will have agreements with local restaurants that deliver the food to the brewery. Food can be important to staying safe and having a great time, be sure to plan.
Northern Twin Cities Places to Try
We've searched the North Metro area for micro breweries that would be senior-friendly places to visit with the entire family. In the spirit of helping our readers, we have personally checked out these locations!
10K
The 10K brewery is located in downtown Anoka just next door to our Comfort Keepers offices. They generally have several beers available running the gamut from IPA's, Ambers and Stouts. While they have a lot of beers they really don't have a "signature beer" like a Surly Furious or Big Wood Morning Wood. They do have a good variety of events, including music and trivia in the evenings and foster a dog friendly and kid friendly environment.
Accessibility--The building is at street level and has good access for people with mobility challenges. The bathrooms are spacious, can accommodate a wheelchair and has hand rails available. Parking could be a concern here as you may have to walk some distance depending on the day and how busy it is. There is ample free parking in both surface lots and the streets are all ADA accessible. Once you park, getting there should not be a problem.
Torg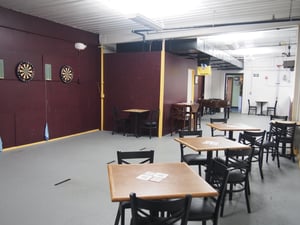 A relative newcomer to the Northern Twin Cities brewery scene, Torg was started by Dave and Deb Torgerson who had been backyard brewing for years. Dave is an Army Veteran and he extends a special invitation to all Veterans to join them for a brew. As a veteran you are able to get a free regular membership and $1 off of your brews. They have a steel dart area that is handicap accessible and large enough for people with wheelchairs to play darts with the group. Dave and Deb have a number of grandchildren so they built an area away from the bar for kids to gather and draw or play games.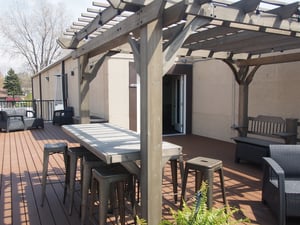 There is also a smoke-free, accessible deck adjacent to the family area. Along with the games they have internally, they provide news on upcoming activities on their website. Squirrel Nutkin is one of the beers that's extremely popular from a long list of available beers. Food trucks and local providers can soothe the hangriest of needs at the Torg brewery.
Accessibility--Torg has a large flat parking lot with handicap parking. Entering the building from the front, there is a lift to provide direct access to the upstairs taproom. Check out these instructions on operating the lift, it can be a bit tricky!
Big Wood
Big Wood has been in business 10 years and is located in downtown White Bear Lake. They have tours you can take of their brewery where they both brew and can beers for distribution. They certainly have a creative marketing department when it comes to naming their beers, like Wheat Beer Lake, Bad Axe and Morning Wood, to name a few. The 10 beers they have on tap are generally bold and make an impression on you! The building reminds you of your old cabin, has a nice seating area outside and they have music and other fun events to attend. As with most breweries, there is no food onsite. However, White Bear Lake offers many restaurants that will either deliver directly to Big Wood or that you can stop at on the way to bring with you!
Accessibility-- The taproom is on a lower level but there is an elevator to access the area! A key is needed to operate it, so if you're able to send someone in the bartender can help you out. Otherwise there's a number on the ground floor door in the alleyway which calls someone to come help you.
Invictus
Another newcomer to the Northern Twin Cities is Invictus which has a distinct differentiator from most of the breweries around town having their own restaurant: the Tipsy Steer. From pizza to burgers or sun fish tacos, this restaurant has an excellent selection. The building is laid out more like a German beer hall and has tables that should be easy to wheel up to--although during busier times this may take some doing. They have a spacious patio that is open during the warmer months which is all non-smoking. Unlike some other facilities, they don't want your 4-legged friends to come around unless they are a service dog.
Accessibility--The parking lot is large and flat and there are no barriers to enter the building. All of the restrooms are up to code for ADA and should provide no issues for patrons of all mobility levels.
Check it Out!
While a brewery or taproom might not be the first choice that comes to mind when thinking of a place to visit with your senior loved-ones, they are often senior friendly, offer options for the entire family, and can be a great place to get everyone together.