A Path Forward for Seniors Facing Re-hospitalization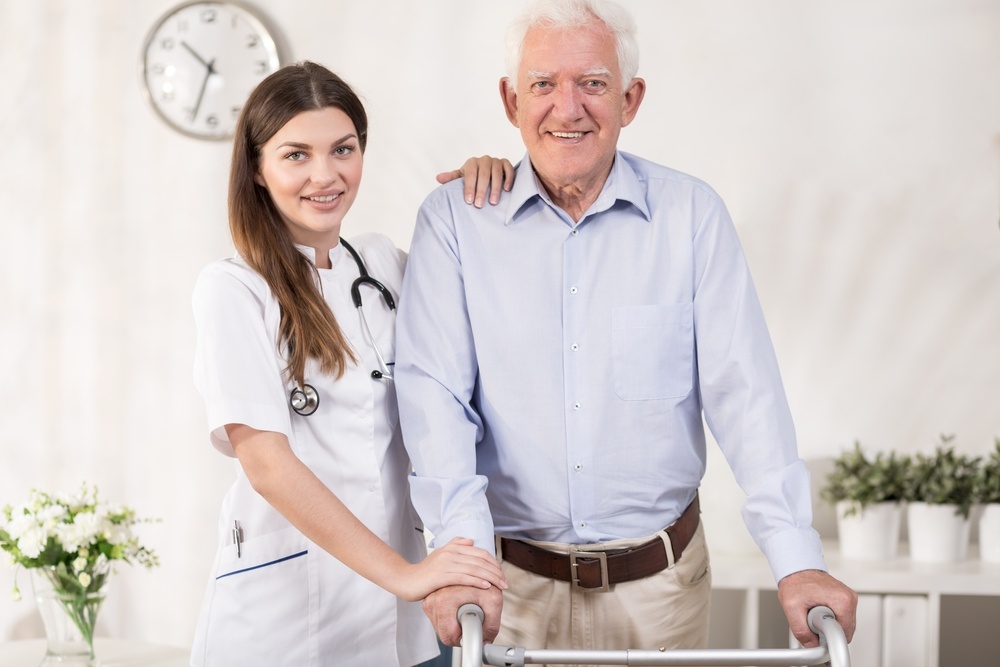 Medicare (CMS) has been testing various strategies to reduce costs and improve patient results for decades. They apply strategies through providers like hospitals; insurers; drug companies; nursing homes; and home care companies. Because they have aggressively looked at improving both the expense and outcomes of the system, there are many research papers written related to RN Care Management and its ability to meet the goals of their program. Because of their work, we can take a look at what might work for your clients as they consider the proper care for their loved ones.

Compliant Patients Show Better Results
Over the many studies that have been conducted, one thing stands out with high importance: there needs to be some willingness on the part of the senior to end up with a good outcome in the end. Some seniors are particularly compliant as they age and react positively to advice from doctors, friends and even family. Other seniors may not be so receptive, especially when the information comes from their children. Once again, it seems to the senior as a loss of independence and a complete role reversal. Over time, and with a well thought out discussion, the role of the child can change to the role of key adviser. The other element to consider--are all of the key aspects of their life are being met as much as possible? We believe strongly in an Interactive Caregiving Model which helps look at the senior holistically. If the person is reluctant to follow a plan, it's often because they are not getting one of the key needs in their life met.
Mind--think social and mental activity.
Body--Physical activity like walks, cleaning and even cooking.
Nutrition--Making sure we are getting the proper balance in the diet.
Safety--A safe home environment with adequate emergency protections.
Often getting these key requirements met is part of the burnout issue for the family Caregiver. Once they are being met the likelihood of making true progress is much greater. Think about suggesting family members start with the mind by invoking the senses. Suggest fixing their favorite meal and let the aroma fill the house. Our sense of smell can trigger strong memories and often create a wonderful opportunity to reminisce. The conversation can lead to a better feeling mentally and trigger them to eat as they chat. Once someone starts mentally feeling better and they are meeting their nutritional needs they are more likely to try incremental steps toward physical well being. It's all tightly tied together.
If We Do Nothing
Generally, it is human nature to believe that we will recover from a health event once we have returned home from the hospital. Most of us want to believe we will get back to where we were and be able to continue our lives normally. Unfortunately, that's not really the case when it comes to being hospitalized and not following the advice of the medical team when we move home. The same holds true for seniors that go to their family doctor but don't follow through on the orders they receive. There are many reasons seniors don't follow doctor's orders. Cost, forgetfulness, lack of resources like transportation, etc. As we age, our ability to recover takes longer which makes following the recommendations of a medical team more important to stay independent. Another issue seniors face include high deductibles or copays that cost a lot of out of pocket expense, even with insurance, which leads to them being resistant to following after-care orders. It's vitally important to interrupt the spiral down by focusing on and following a good medical plan.
What are the facts?
There are many ways of helping a senior stay independent. For a senior with more than one serious medical issue, the use of a visiting nurse has proven to be effective from both a cost and outcome approach. The data we used here is from the International Journal of Endocrinology and Metabolic Disorders which looked at several different diseases. Diabetes; Cancer; COPD; Hypertension; Heart Failure; and Coronary Disease. The report looks at both qualitative and quantitative results that help us understand that in most instances the patient both felt better and had better results overall. The paper is unbiased and the results were not always positive. When you look at LDL level for instance, different studies were reported in this paper and the results were mixed, with some positive outcomes and others showing no improvement. Overall, the study demonstrated:
"Nurse case management is widely practiced, in providing good quality care for the patients with non-communicable diseases The review shows that the patients with Non-communicable diseases such as diabetes, Coronary heart disease, COPD and cancer receive a better form of care by applying this nurse case management model with the available resources for the patient care. There is a significant reduction in morbidity and mortality associated with the Non Communicable Diseases. Patients' satisfaction has significantly improved and also become cost effective. Further, this model paves way for integration of different level of health services that results in increasing competency of nurses involving in case management."

Click below for the full study.