Get active for the Parkinson's Foundation's virtual Moving Day, 2020!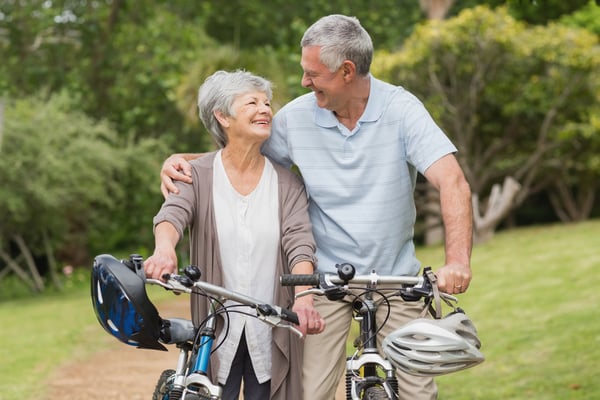 Along with the negative changes that have happened in our world with COVID-19 have also come some positive things. This year, the Parkinson's Foundation annual fundraiser, Moving Day, will go virtual on May 9th! This major fundraiser will have inspirational speakers talking to participants across the country! As you may know, Parkinson's research has shown that physical activity has tremendous value in reducing the effects of the disease. This year we may not all be able to hit the streets together but we can all get inspired to find great ways to fight back against Parkinson's.
Of course, the Twin Cities has its own walk! You can get involved as a friend, family, team, or even a corporation. The Parkinson's Foundation makes life better for people with Parkinson's disease (PD) by improving care and advancing research toward a cure. Funds raised through Moving Day make the Parkinson's Foundation able to:
Deliver quality care to more than 193,500 people living with Parkinson's.
Funding cutting-edge research to improve treatments and advance toward a cure.
Provide free resources for people living with Parkinson's and their families.
Community Impact
We are committed to helping one million people in the U.S. live better with Parkinson's.
Find out how your donation helps support Minnesota here.
Active in Minnesota
Fitting in with the exercise component of Moving Day, PD sufferers can find a number of ways to stay active and reduce the issues related to the disease. Boxing Anyone? Yes, boxing is a great way for some people to fight the disease. The motion required, quick and intense, along with the movement and balance make it a fine way to fight the impacts of the disease. If you're interested in this approach you can contact TITLE Boxing Club in Lakeville, MN
titleboxingclub.com or Tate Wheeler tate.wheeler@titleboxingclub.com Title boxing club was one of the organizations that received a grant from the Parkinson's Association from fundraising efforts like Moving Day. If boxing seems a little too intense, check our blog on Parkinson's Disease and Exercise from April. There are a number of great ideas on how PD sufferers can live a more active lifestyle while staying in better physical and mental condition.
Active Aging
Another avenue for senior activity is our Functional Fitness program. Comfort Keepers sponsored Active Aging on Cable Television for a few years with the show becoming the second most popular next to the ever-popular Polka Time. This exercise program is designed specifically for seniors to help them retain or develop strength, balance, and confidence. The program uses everyday household items or very low-cost items as part of the exercises. A sturdy chair, soft rubber ball, or elastic bands are all the exercise equipment needed. Check out our blog to watch one of the programs, and if you're interested, you can get all 6 videos for free.
Check with your Doctor
As with any exercise or diet, you should check with your doctor before starting an exercise program. These exercises are designed so they can be done seated or standing with all the workouts geared toward seniors. Feel free to share this information with your doctor as well!
The bottom line--get out and move your body as much as you can! While the virtual Moving Day may not be the same as past Parkinson's Day walks, it may provide the inspiration to improve in 2020 and beyond!