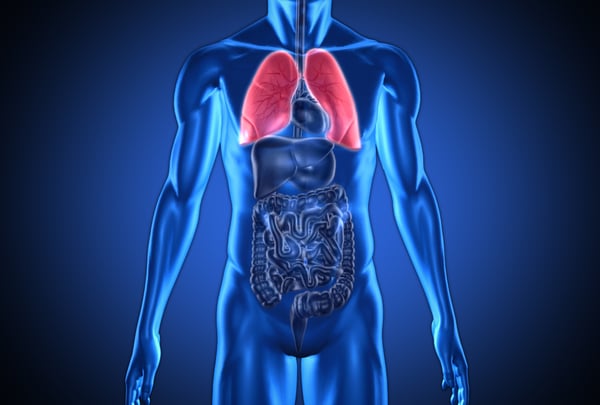 Chronic Obstructive Lung Disease (COPD) is characterized by airflow limitation that is usually progressive, partly reversible, and associated with an enhanced chronic inflammatory response in the airways and the lungs to outside irritants. People with COPD often actually have to labor harder to breathe which causes muscles to work harder, burning more calories that can lead to muscle wasting. The majority of the patients with severe COPD are lean, and frequently in a malnourished or undernourished state, referred to as "pulmonary cachexia syndrome" (PCS), which is characterized by loss of fat-free body mass causing muscle wasting. Some medications specifically for COPD may also play a role in losing muscle mass. Supplements may be helpful for these people when the progression of the disease is severe, however practicing proper nutrition in the earlier stages of the disease, along with exercise and following your doctor's recommendations, may delay or eliminate muscle loss issues.
COPD and Nutrition
Many people do not get enough protein in their diet. COPD patients who are exercising as part of their pulmonary rehabilitation plan need to make sure they are eating correctly and particularly being sure to get enough protein. Doctors and nutritionists often recommend milk, eggs, cheese, meat, fish, poultry, nuts, and beans as good protein sources. Along with being very careful to maintain a healthy weight--one that is not too far underweight or overweight--as you have to have enough muscle mass to handle the extra workload from exercising with COPD. In a review by the National Library of Medicine, A study in 2003 demonstrated a significant improvement in pulmonary function in COPD patients with a high-fat, low carbohydrate diet as compared with the traditional high carbohydrate diet. Fruits and vegetable intake has been found beneficial in chronic and acute respiratory conditions as they contain antioxidants, minerals, vitamins, flavonoids, phytochemicals, and fiber. Some great examples include berries, olive oil, and legumes. Omega-3 polyunsaturated fatty acids have been shown to have an anti-inflammatory effect and may be of benefit in a chronic inflammatory condition like COPD and also in malnourished patients. You can get Omega 3 in a variety of foods.
Fish and other seafood (especially cold-water fatty fish, such as salmon, mackerel, tuna, herring, and sardines)
Nuts and seeds (such as flaxseed, chia seeds, and walnuts)
Plant oils (such as flaxseed oil, soybean oil, and canola oil)
Fortified foods (such as certain brands of eggs, yogurt, juices, milk, and soy beverages.
According to the website, Everyday Health, you should also eat frequent smaller meals, rather than meals that make you feel bloated and might impact your breathing. For more ideas on the importance of eating healthy with COPD click here and learn how food impacts your breathing.
Natural Remedies
Because nutrition does play a large part in COPD, there may be some benefit from other natural substances. According to the Lung Health Institute, certain herbal remedies can be great natural treatments for COPD. If you're looking to supplement your COPD treatment plan, consider these herbal remedies:
Eucalyptus—helps break up congestion and expel phlegm.
Ginger—has many benefits, such as breaking down mucus, improving circulation to the lungs, and reducing inflammation. Try boiling chopped, fresh ginger in water, straining out the ginger, and drinking it with honey as a tea.
Oregano—contains carvacrol and rosmarinic acid, which are natural decongestants and antihistamines. Try adding some fresh oregano to your meals for great flavor and health benefits.
Peppermint—is an herb that contains menthol, which can promote the relaxation of the muscles in the respiratory tract.
Ginseng—has been shown to give some people relief from COPD symptoms, including improvements in breathing and exercise tolerance.
Turmeric—contains curcumin, which has the ability to improve a wide range of conditions and may have antiviral, anti-inflammatory and antioxidant effects.
Melatonin—is typically known as a sleeping aid, but a study showed that melatonin helps reduce oxidative stress in people with COPD.
Red Sage—has been found in certain studies to be an effective antioxidant and to help protect the lining of blood vessels from injury when oxygen is temporarily cut off and then resumed. For people who have low blood oxygen levels, red sage could offer some protection.
As with anything, check with your doctor before making dietary or supplemental changes.
COPD Medications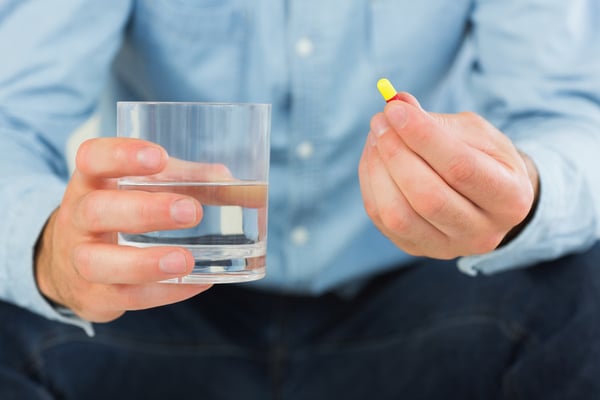 There are a wide variety of medications available for COPD sufferers. The medications generally can be classified into a few groups. One group is for immediate relief of an episode called bronchodilators--often thought of as inhalers. On the prevention and maintenance side are the anti-inflammatory drugs that can be inhaled or taken orally, for instance, Prednisone. Doctors also prescribe antibiotics for infections, or even with a low dose to prevent infections when they become chronic. When things become more severe, patients may require oxygen to be able to function on their own.
The list of medications available is long and how they interact with each person can be different. That's why it's very important to work with your doctor on what types of medications to take, how they should be taken, and when to seek out further medical advice. The real key to effectively managing the disease is taking the medications as recommended by your doctor. Missing doses of preventative drugs can create a need for more use of bronchodilators and even lead to inflammation and infection. According to the American Lung Association, staying on top of your medication use is a huge part of being successful living a life with fewer COPD flare-ups.
For additional resources related to CODP, check out our website!